Seating capacity
1-3 persons
Fuel Your Alter Ego
A unique, freestyle riding experience like no other PWC.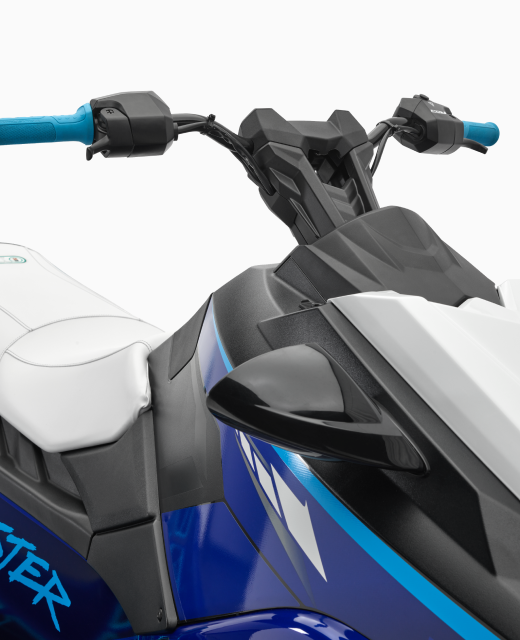 Raised, Lightweight Handlebars
The JetBlaster's taller, wider handlebars allow the rider to have more leverage over the bars, and new performance grips reduce hand slippage and fatigue.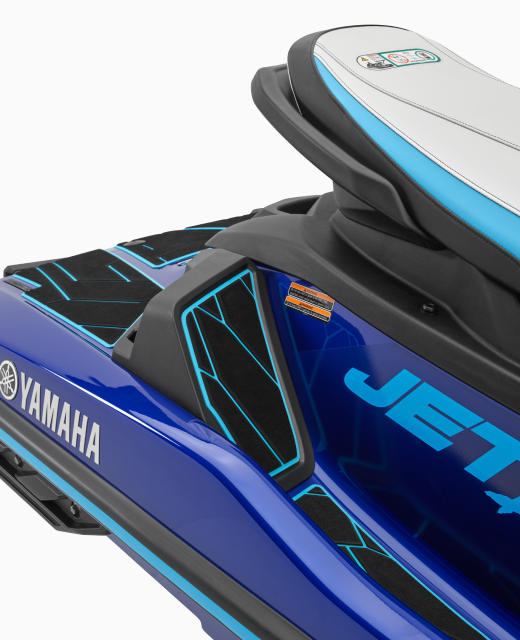 Integrated Foot Chocks
The foot chocks provide a secure stance with additional leverage when riding standing up.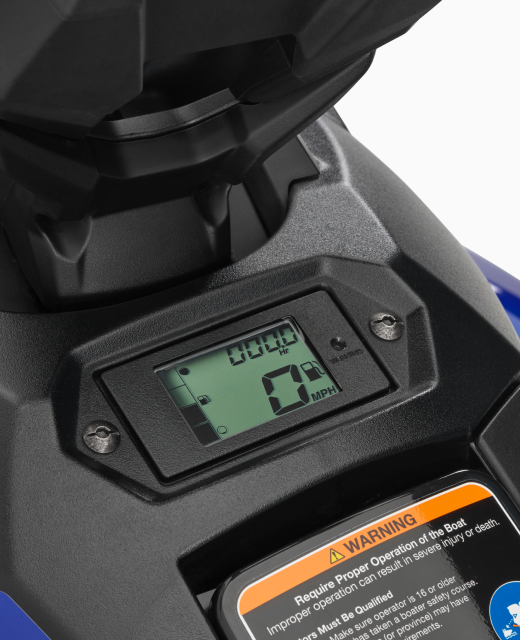 13-gallon Fuel Tank
Feeding this award-winning motor is a 13-gallon fuel tank for all day fun.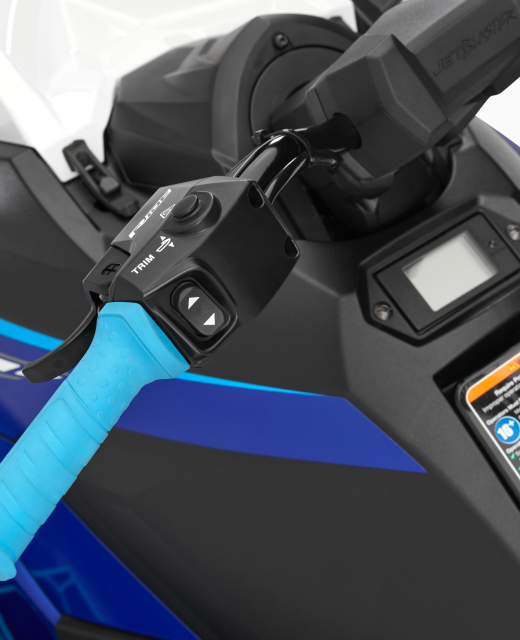 Custom-tuned Electric Trim
The Electric Trim is tuned to enable the rider to pop out of the water, do spins, and whatever athletic riding you wish.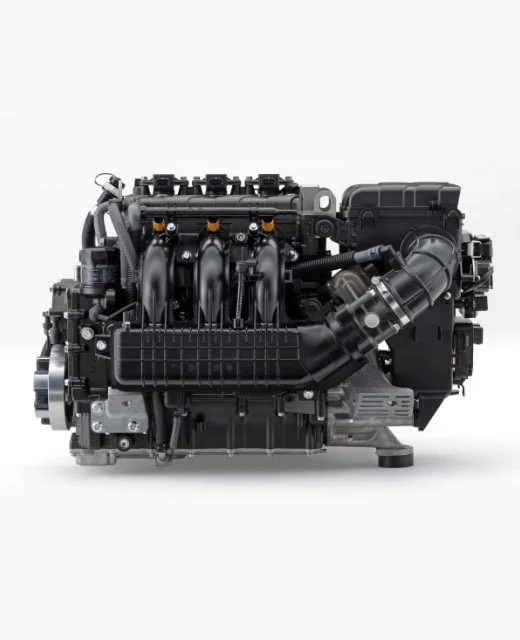 TR-1 HO engine
Yamaha Marine engines deliver class-leading performance, fuel efficiency and reliability.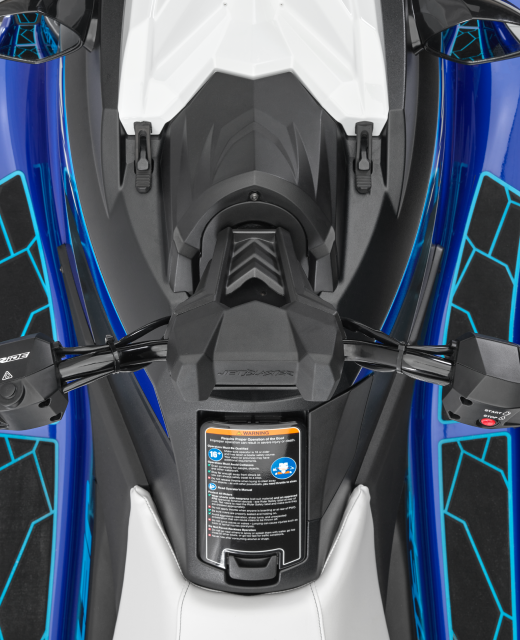 RiDE technology
Drivers switch from forward to neutral to reverse with one pull of the throttle resulting in easier deceleration, reversing and docking.
The Jetblaster® in
Action
See the JetBlaster in Action
JetBlaster
READY TO DO EVEN MORE ON THE WATER?
/
01
EX/JETBLASTER FOOTWELL SPEAKERS-White
$673.99
Fits '2017~ EX & '2022~ JetBlaster
Removable, floating wireless Bluetooth® footwell speakers features a quick-release mechanism for charging and listening on the beach. Mounting brackets are permanently mounted on unit.
Explore all Stand Up models