This large glacial lake is located in north-central Indiana, just over two miles west of the town of North Webster. It is the deepest natural lake in the state, having a depth of 123 feet, making it an extremely popular recreational spot.
Boating, fishing and watersports are popular things to do at Tippecanoe Lake. In addition to having three marinas, the lake's shoreline also features a country club, golf course, resort and mineral springs. It is also surrounded by luxurious residential properties.
The name Tippecanoe doesn't have anything to do with canoes or canoeing. Instead, it is a Native American word with a long history of variations from French speakers and Europeans who referred to it on their early maps and documents.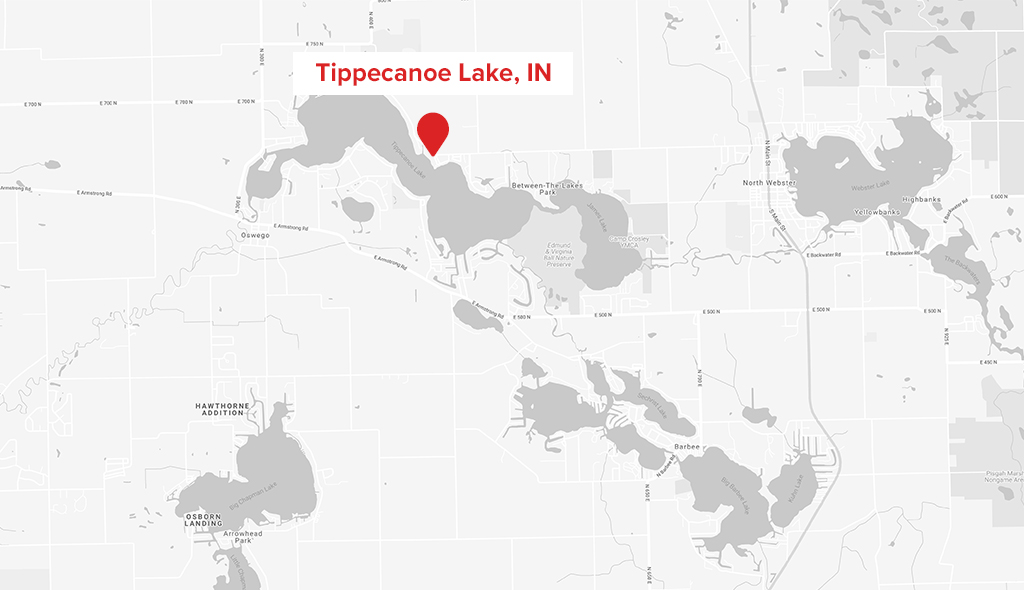 The main inflows to Tippecanoe Lake are from the Tippecanoe River through James Lake and from the other lakes in the Barbee chain flowing through Grassy Creek.
There are a number of public access points to the lake that have boat ramps, as well as a couple of private ones. Restaurants, bars and boat service centers are also found around the lake, as is a beach that offers swimming.