Lake Winnipesaukee is a boater's paradise. It's the largest lake in the state, with 72 square miles of clear blue water set against a backdrop of rolling hills and mountains. Enjoy wide-open areas for satisfying your need for speed and numerous quiet coves and sheltered areas for exploring and lounging around.
The Native American name Winnipesaukee means either "smile of the Great Spirit" or "beautiful water in a high place".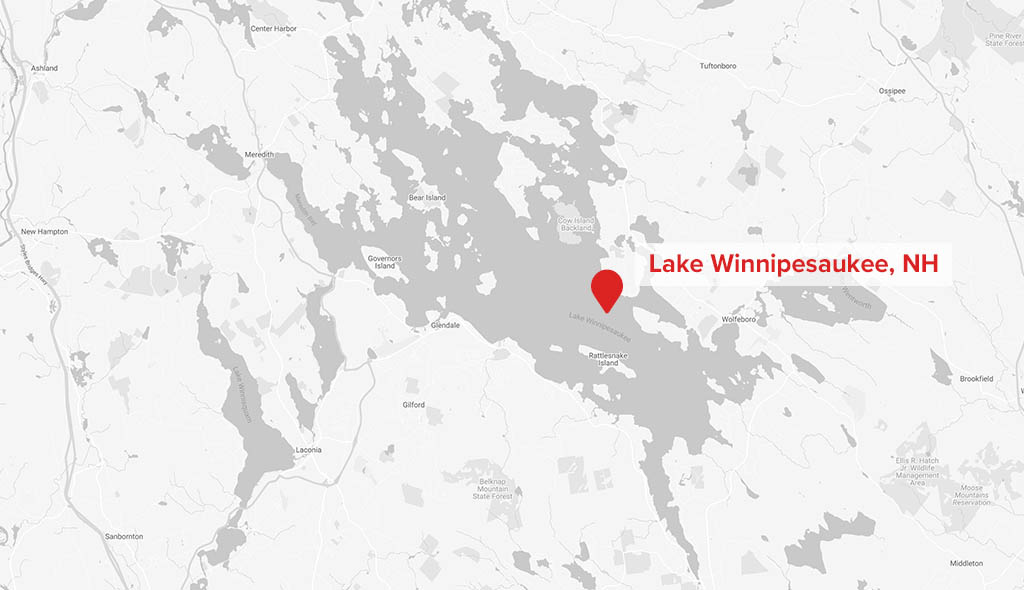 The lake is approximately 21 miles long (northwest-southeast) and from one to nine miles wide (northeast-southwest), covering 72 square miles when Paugus Bay is included —with a maximum depth of 180 feet.
Lake Winnipesaukee contains at least 264 islands, half of which are less than a quarter-acre in size, and is indented by several peninsulas. The driving distance around the lake is 63 miles. It is 504 feet above sea level. Winnipesaukee is the third-largest lake in New England after Lake Champlain and Moosehead Lake.
If you are new to boating on Lake Winnipesaukee, your first step is to get a navigational chart and a good GPS. The lake is broken up by hundreds of islands of every size and shape, scattered around at random.
Like all lakes, Lake Winnipesaukee has its fair share of shallows and areas with rocks hidden just beneath the surface. It's essential to know the current lake level, which has a seasonal fluctuation of as much as three feet, and your boat's draft, when operating nearing these areas.