Lake Travis in central Texas is a premier recreational area located 12 miles northwest of Austin. Known as the "Crown Jewel" of the Highland Lakes, Lake Travis is one of the most visited recreational vacation destinations in Texas.
Lake Travis' limestone bottom creates its unique crystal clear blue waters, making it a freshwater haven for water enthusiasts.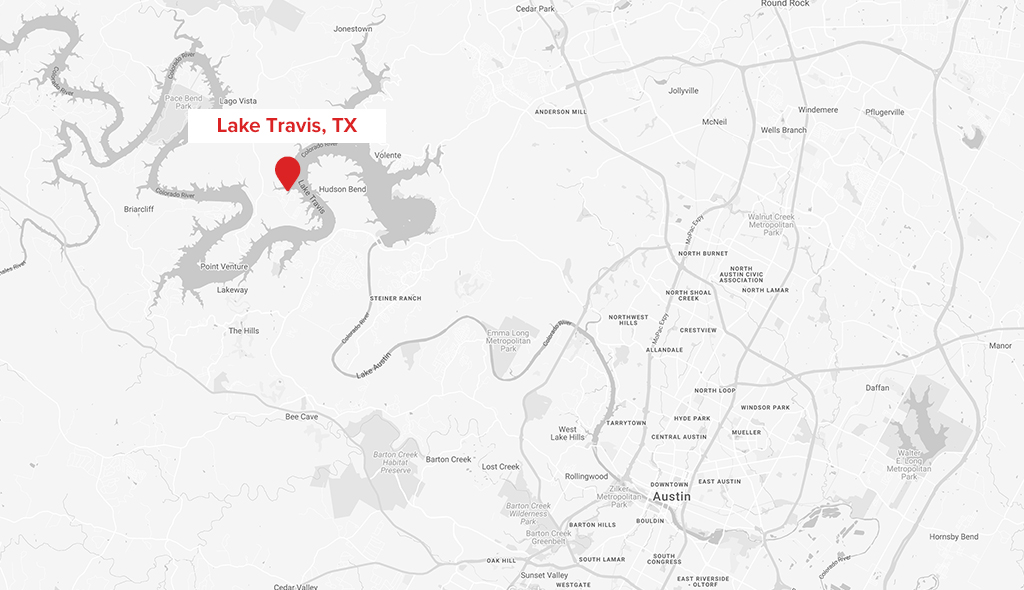 Lake Travis is a BIG lake. There is no central/single point of access. The lake is 63.75 miles long, and 4.5 miles wide with more than 271 miles of shoreline. The average water depth is 62 feet and reaches depths of more than 200 feet in some areas.
Water temperatures in the summer reach into the mid-80s, making Lake Travis one of the most popular watersports destinations in the state. And with its 270 miles of shoreline, there are plenty of restaurants and marinas that can be easily reached by boat.
Few boating destinations offer visitors such a majestic natural environment, where the lake, woods, hills, and prairie come together in beautiful harmony.