Just a short 30 minute drive from the northside of Indianapolis, Geist Reservoir provides a relaxing getaway for those looking to escape the city for a weekend. And there is plenty of lake to go around. Geist Reservoir covers almost 2,000 acres and touches five different zip codes, making it one of Indiana's favorite watersports destinations.
The Geist Reservoir was built in 1944 with the purpose of providing a water source for Indianapolis and its surrounding area.
Once completed, Geist Reservoir was the second-largest man-made lake in Indiana, providing around 7,000,000,000 gallons of water.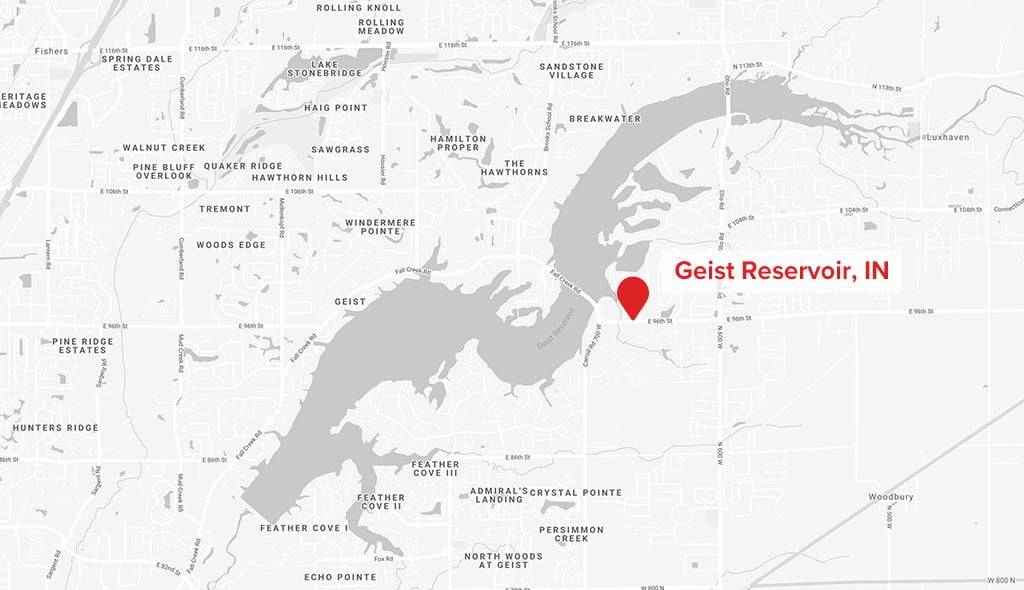 There are two public boat launches that provide a place to access the water and participate in activities such as boating, water skiing, canoeing, kayaking, swimming and fishing. Motorboats may launch from the Olio Road Launching Ramp in McCordsville. Sailboats only may launch from the Geist Marina in Indianapolis.
The reservoir is mostly rather shallow, with a depth of about 10 feet or less. In recent years, the area has experienced rapid development with some high-valued homes now lining the reservoir's waterfront.
The fun does not stop on the water either. Geist also offers plenty of restaurants and stores nearby.